Legacy Gary Member Stories – Egyptian Gold
Since Gary Young's passing, we have put a lot of thought into how to continue the D. Gary Young blog. We wanted to foster a stalwart commitment to Gary's legacy, so we asked members to think of a fond memory of their time working with him on projects, on travels, at one of the farms, or in another setting to share those memories with you.
Here are some more memories from Pamela H.:
Taking a night time stroll, I was listening to a song that went: "I will be with you. I will be with you." I was thinking about Gary and feeling all kinds of emotion, remembering all kinds of memories. Then I had to stop to quickly sneeze, and suddenly felt a huge need for the oil blend of Egyptian Gold.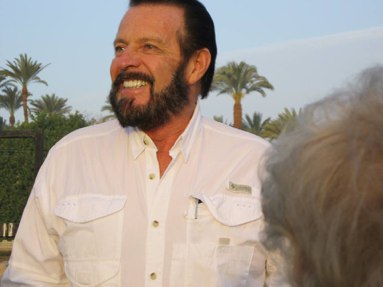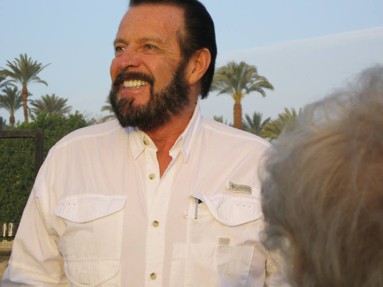 My first convention was in 2005. Gary stood on stage with a beautiful, red-headed woman talking about his history studying in Egypt and how they would be planning a trip to take members there in the future. He was also launching a new oil at that time—Egyptian Gold—a unique blend of Frankincense, Balsam Fir, Lavender, Myrrh, Hyssop, Northern Lights Black Spruce, Cedarwood, Vetiver, Rose, and Cinnamon Bark. It is very stimulating and supportive and became one of my precious friends.
At that moment, I looked at my mom, who was with me, and said: "I will be on that trip some day!" And, in 2010, we went to Egypt and Jordan! It was purely amazing! There are so many stories from this trip that I could go on and on about.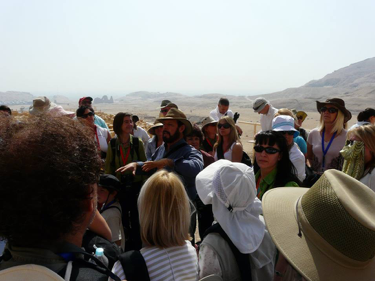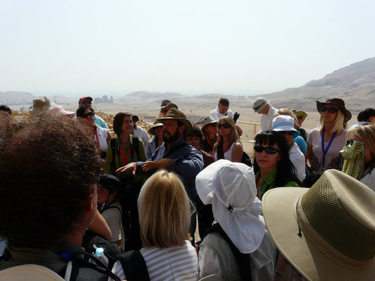 The biggest lesson I learned then was about forgiveness (yes, you heard me right). A few of us missed the buses in the morning and had to take a car to meet up with the buses. Gary was not happy.
At dinner, I went to him to apologize and explain. He made it very clear that he needed to protect us all, and if we were not on board with him, he couldn't do that effectively. I didn't contradict him, was sincere with my apology, and understood the situation. And I was forgiven. What an amazing man! How much Forgiveness essential oil blend do you think I was using?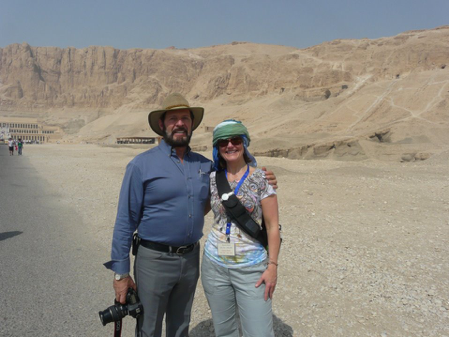 Here are some other great experiences I had:
I rode a camel named Columbus in the middle of the desert, dressed like a man, in the sunshine for eight hours. I was on the set of Gary's movie The One Gift. Jill Young was my camel driver, and as she walked alongside me in the sand, we became amazing friends. Paul Schulz protected me from his camel, Radio, behind me. It was quite a ride!
Marcella Vonn Harting got so excited about the movie and thought we could make an action scene better by jumping off the camels. I developed life-long, amazing friends in the desert. I am grateful!
I was asked by Gary to share my Frankincense story on his One Gift movie and went to his home to film it.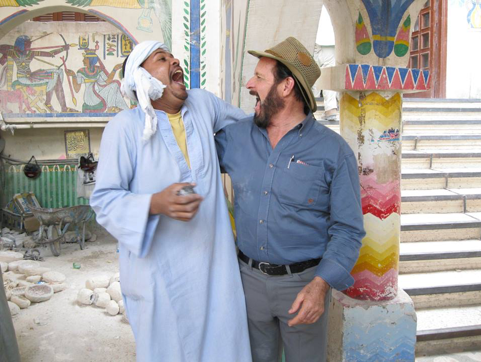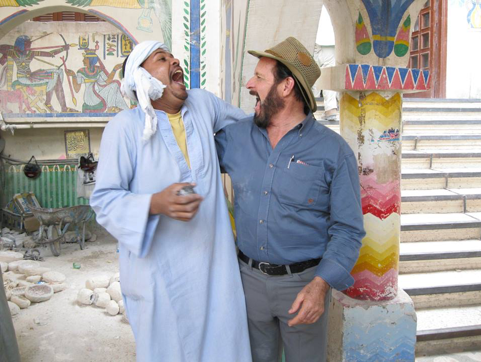 "I will be with you" is his message to us all! Feel it. Breathe it. Know it. Love it.
Who's reaching for Egyptian Gold?
Feel free to share! If you copy and paste whole posts to your member blog, please attribute and link back to the original post on dgaryyoung.com.